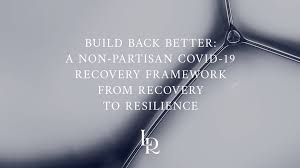 During lockdown, The PIF Foundation jointly funded a Covid-19 recovery framework discussion paper with The Lever Room.
The goal was to contribute a practical set of organising principles; to examine how public sector investment may assist NZ businesses now and in the future; and to apply a systems-thinking lens to look at the root of the challenges and create real solutions.
The ambition is that it will contribute to the process of creating a healthier, more resilient and prosperous society for all New Zealanders.
Click here to read the full document: Build+Back+Better+Framework+28Apr20